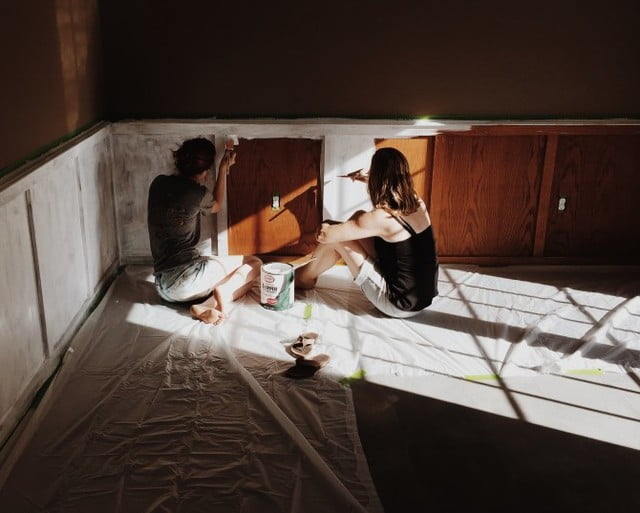 Home improvement books are just as common as magazines and catalogues. They are not full of the same information though, they tend to stick on true stories or architectural designers stories! Home improvement books are more than light reading in fact I would consider them heavy reading especially for those who want a project to be simple splash of paint. If this is the case then don't bother purchasing a home improvement book as it is a waste of money and time reading it.
The books that are usually on sale are by pure professionals and no less. They go into extreme detail how they managed to get their projects completed, how they paid for it and how much it cost them in total. Books are more for people with an interest in home improvement and who use it as a hobby, books are not recommended for those who just want to do some improvements to their homes, reading the book will just completely put them off and make them change their mind.
The avid home improvement reader will know who all the top authors are and the top titles, so I don't have to do into detail about them, but what you do need to know is that these books are extremely detailed and long to read, you have to really love the subject to read about it, otherwise there is not much point in buying one as you will get a few pages in and fall asleep, unless of course that it what you are after…a bed time story?
Home improvement books are like gold for home improvement enthusiasts! They thoroughly enjoy reading the content and well who can blame them, everyone to their own I suppose! Just remember this though that these books are NOT for the small projects people, these books will only bore and tire you, these are for people who want to do full blown house building and extensions! If you want something to help you along with smaller projects then invest in a small magazine or a catalogue just don't invest in one of these books as it will definitely put you off home improvements!
DIY Home Improvement Video
A home improvement DVD is very likely to contain either software or a film showing you how to carry out major home improvement challenges. The DVD should state what kind of machine to play it on whether that is a computer or a DVD player. You can pick up home improvement DVD's from your friends, family, neighbors and local shops very easily and cheaply depending what it is about and how new the software is, if it is software.
A home improvement video is a lot easier to understand than the software, it shows you tips and advice and how builders get on with their work, they show you how to help the process along and what you should expect when you turn your home into a building site.
The film is generally an hour or so long depending on the project and it never goes step by step they usually cut bits out which is not so good when it comes to you copying the plan of action in the film, but well, problems arise with everything so why should home improvement be any different. Just make sure that you watch the whole video before attempting any of the ideas, you wouldn't want to attempt an idea and not know the next thing you're supposed to do, that would lead to a disaster.
When purchasing a DVD that contains a lot of software on it, you have to use that DVD on your computer, this then lets you perform lots of different scenarios about the different projects you would like to do. It outlines what needs to be done and also lets you do some technical drawings such as plans and architectural ideas!
Home improvement DVD's are a great way to source a lot of information that available to people who want to do home improvements. They provide lengthy and intricate details on the way that home improvement projects should be carried out and offer the best advice on where to get services in your local area.

Click here to preview your posts with PRO themes ››
A lot of information can also be found on the internet of course. It's the world's largest information bank! You have a library at your finger tips so why not take advantage of it! It may save you a lot of hassle and trouble!

DIY Home Improvement Is Just A Good Instruction Manual Away
Most homeowner's find themselves in need of repairs or home improvement at one time or another. Here are some handy tips to pass on! Hopefully, this will save you both time and money by doing it right the first time. Read on for some great advice.
Try keeping your home insulated. Insulating your walls is a relatively low cost home improvement that will help you save money in the long run, along with protecting the environment. Keeping your house insulated not only keeps it warm in winter, but it also keeps it cool in the summer.
Keeping your house in perfect condition, some annual home improvements should be maintained. Check your foundation all around your house. Any cracks can be an indicator of serious shifting or settling of your structure. This problem needs to be corrected immediately to stop any permanent damage to your home.
It is never a bad idea to purchase handheld fire extinguishers for your home. Before you buy an extinguisher, take a moment to read the packaging for information on intended usage. Some extinguishers are effective only against certain types of fires. Ideally, an extinguisher should be suitable for paper, grease, wood, electrical, and trash fires. This should also be under consideration as you determine which rooms will have extinguishers at hand.
Installing new appliances into your kitchen to replace any that might be out dated or in poor working condition can refresh an individuals kitchen. These new appliances can be chosen to maximize any aspect of the kitchen. Whether they have new features, better performance, or just look better, one or several new kitchen appliances can be great for home improvement.
To avoid stressful emergency situations, make sure everyone in the house knows where important controls like the circuit board or water shut-off valve are. This way, no matter who is home when the unexpected happens, you can limit the damage done and also limit panic in younger members of the household.
Be sure you have proper tools for the jobs you wish to do. It is fairly common to have a variety of household tools, but if you run out of painter's tape, your living room may not come out as pristine as you hoped. Keep a stock on items you may need, and always pick up more when needed.
Give the bubble in your old vinyl floor covering a shot! If a bubble exists in an old vinyl floor, it is easy to slice into it and release the air. This will temporarily flatten the bubble. You'll need to inject some fresh glue, however, to hold the repaired section to the floor. Use glue that you buy in syringes to do the job.
If you have an elderly parent living in your home, you need to plan home improvements and renovations with an eye to mobility, safety, and accessibility. A step-in shower stall, for example, is much easier to access and reduces the risk of slipping. Simple changes such as grab bars can make your home more comfortable and safer for your parent as well.
Are you ready to start? Remember 'a penny saved is a penny earned.' So, take the time to read ahead of time to avoid any unnecessary mistake. Use the tips provided above to help you save time and money.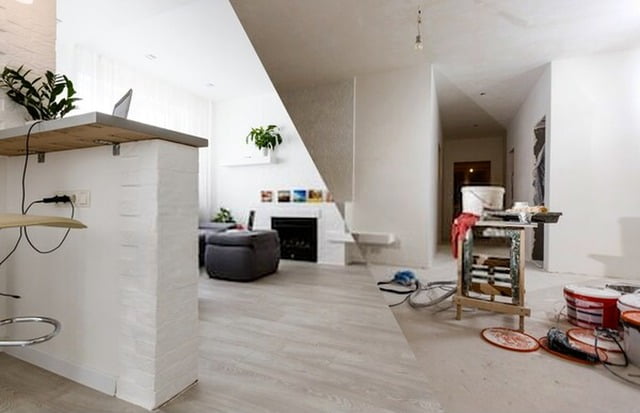 10 Surefire Ways to Avoid Common DIY Home Improvement Mistakes
Ask people who have completed do-it-yourself projects and they'll tell you that the projects took at least twice and much time and three times the money they thought they would. The basic reason is that DIYers usually make a lot of mistakes that end up making home improvement projects more expensive and time-consuming.

Click here to preview your posts with PRO themes ››
Here are 10 surefire ways to avoid the top DIY home improvement mistakes in the future and ensure success.
1. Take out the required permits — it's amazing how many DIYers skip this step. Sure, it takes time, and it means you have to deal with the government, but it's actually in your best interest to make sure get the required home improvement permits. The folks in the permitting office will make sure the project is done correctly and that you stay safe in the process. Also, for some projects, you'll need proof that you have a permit or your insurance company won't cover the improvement. You'll probably need a permit for any project larger than wallpapering and painting. If you're unsure, call your local building department and ask.
2. Have all the tools and materials you need available before you start your project — starting a job without the necessary tools and supplies will slow down the job and delay your progress. And make sure you buy quality tools. They're a wise investment.
3. Prepare the job site for material deliveries — when your suppliers deliver materials, you'll want to make sure the job site is ready to accept them. You don't want your materials exposed to the weather while you are working and you want to have a storage area to prevent theft.
4. Don't skimp on materials — for example, don't use 1/4-inch drywall for building walls. Use at at least 5/8-inch; and 3/4-inch works well for a good sound barrier. Use 3/4-inch plywood for sub-floors. It creates a much stronger floor.
5. Prepare the walls for painting — clean the walls, sand them and patch any holes before you paint. Use a coat of primer or stain blocker if you're trying to cover over oil-based paint, stains or peeling paint, or if you're painting a lighter color over a darker color.
6. Use the correct paint — use flat paint ceilings. Interior paints should have at least an eggshell or satin finish so you can scrub it. For outdoor decks, use a linseed-oil-based stain to drive the pigment into the wood and preserve it.
7. Keep safe while working — you don't want to end up in the emergency room. Wear safety goggles when using power tools or working with drywall or wood. Wear a hard hat when you're working under other people on scaffolding, and open some windows when you're painting or staining, or stripping old finishes off of floors or walls. Don't wear loose, hanging clothing, especially when using power tools. Wear gloves when carrying wood, metal and rock, or when hammering, and wear a nail or tool pouch to prevent damage to your floors, feet, and pets.
8. Measure twice and cut once — probably the most important rule of any project. If you're going to make a mistake, make it too long. You can always make something shorter. You can't make it longer.
9. Know the limits of your abilities — you're not going to be good at everything. If you don't have a lot of experience at plumbing or electrical work, for instance, don't attempt those projects.
10. Don't start to learn how to do a project on your own house — If you want to learn how to do a project, offer your assistance to a friend who is an experienced DIYer or a contractor. And if you have any question about what you're doing, make sure you stop and ask.
You probably won't eliminate all of your DIY home improvement mistakes, but you can surely reduce them with these 10 tips.
Hello, lovely readers! I'm Sheila Collins, and I'm delighted to be your trusted guide on this exciting journey of home improvement, design, and lifestyle. As the founder and editor-in-chief of Home Guide Blog, I'm passionate about all things related to homes, and I'm here to share my knowledge, experiences, and insights with you.