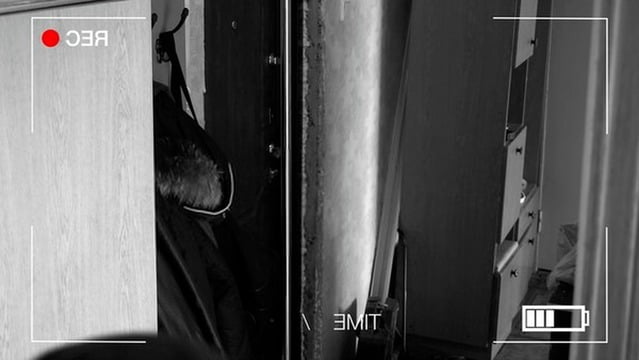 The non-technical person will always be overwhelmed with a lot of information and choices when buying a security camera. Here's a rundown on the different security cameras before you rush to get a set for your home and business.
Is your home and business secure?
Home and business owners need to know what is going on. Inside their homes or business establishments, they'll want to know if everybody is doing their job. Is the nanny minding the baby? Is the bartender giving free drinks? Is everything running smoothly? Also they want to know who is at the door or entering their property and who are leaving and entering the bar, shop, or restaurant. They need answers to these nagging questions.
For these needs, they'll have to get the right security cameras to complement their home and business surveillance systems. Investment wise, it pays to know what you're getting.
For both home and office, you will need those smart security cameras at all doors, gates, and other access areas. Every house or business need that security of knowing what's going on inside and outside the home or office.
Security Cameras and Their Different functions
For all entry ways, get the security cameras that have high resolution for good face shots. If you're shopping for security cameras, take note of the following:
Wide Angle Cameras for Larger Spaces

Click here to preview your posts with PRO themes ››
Inside your shop or bar, you need a camera for interior surveillance. A wide angle camera will record wider areas, which is important to keep close watch over everything.
Opt for color cameras because these will show more detail, such as color of hair and clothes worn by the subject. Combined with the face shot, your details are excellent.
Bullet and Dome Security Cameras
Both types can be used outdoors and indoors. These are also available in black and white (B&W) or color. Color cameras are a bit expensive, so if budget is tight, get the B&W.
Having these B&W security cameras is better than agonizing each day about your home and office security. At least, B&W cameras have higher resolutions in lower light. Meaning they can see better in areas with less light. For a dimly-lit bar, this is ideal.
Pan-Tilt Zoom Cameras
A pan-tilt camera has the flexibility to see around your surveillance area. You can pan the entire section, look up and down, and zoom in on anything that catches your attention. Everything within the seeing scope of the lens will be captured. You can also set these cameras on manual or automatic or on both modes.
On automatic mode, the camera can follow the set hundreds of points. The duration the camera focuses on a given set point can be regulated. Find out the variances of the zooms of the different models before deciding on your pan tilt security cameras.
Other Types of Security Cameras
If you wish to frighten off interlopers, fool them with fake surveillance cameras. You can also outwit snoops with covert spy cameras, just like in the James Bond movies. Other choices are the wireless cameras and night vision cameras for indoor and outdoor uses.
Hello, lovely readers! I'm Sheila Collins, and I'm delighted to be your trusted guide on this exciting journey of home improvement, design, and lifestyle. As the founder and editor-in-chief of Home Guide Blog, I'm passionate about all things related to homes, and I'm here to share my knowledge, experiences, and insights with you.