Why have monitored alarm systems?
The point of having a monitored security system is that if a break-in occurs, the right authorities can be notified and dispatched. Your business or home is protected 24 hours a day, 7 days a week. This gives peace of mind knowing that your home or business is protected. You also have the use of the three panic buttons (police, fire & medical). And further, having a monitored alarm system can save you up to 20% off your home insurance.
Is the security system easy to use?
A security system is very easy to use; the installer will provide basic training on the system after installation. Usually a security system comes with a complete manual that will provide further information about the security system. Some companies offer a 14-day orientation program. And if you attend the orientation program, there will be no dispatch until the 14-day period is over. Also the customer care department from you installer will be more than happy to answer any questions you may have.
Is the system hard-wired or wireless?
You can get both hardwired and wireless equipment. It all depends on the location you are on. In a residential setting where the basement is finished and where there is no access to the ceiling, then it is possible to install a wireless system. If there is access to the basement ceiling then you need to install the hardwired system. Every home is different, and security consultants are trained to be able to present you the most suitable system and design for your location and your needs.
Can I use my system only when no one is home?
A security system can be designed in many ways to suit your way of life. You can pick from various levels of protection. For instance when you are not home you can have all the motion sensors and contacts activated. And if you are at home you can choose which zones are activated. Some peripherals such as smoke detectors must always be active, whether the system is armed or disarmed. Your security consultant can usually help you design a system that would best fit your needs and everyday life.
What happens if the burglar cuts my phone line?
Generally monitored alarm systems use the phone line to send a signal to the monitoring station. If the line is cut no one knows there is a break-in. The siren will still be audible though. If you want to have equipment that can handle the case where your phone line is cut, that is possible. Your security consultant can advise you the best course of action.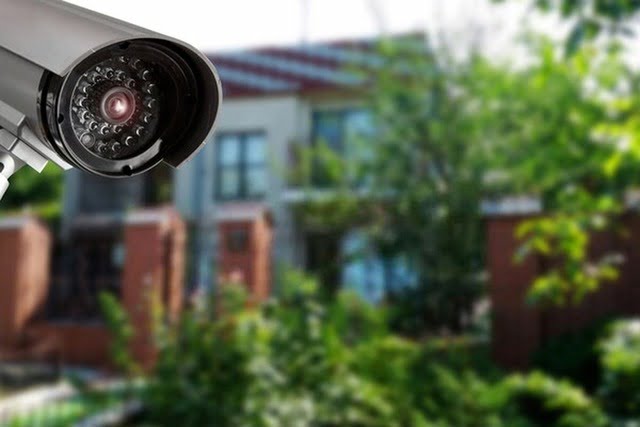 Spy Cameras And Home Protection
With crime on the rise, technology has lead to a decrease in home security prices. Although many devices have dropped in prices over the years, the spy camera is one of the most popular to experience a decrease in price. What was once only dreamed about in movies such as James Bond is now a reality that is very affordable.
The spy cameras of today are included with pin cameras, pens, and even cameras that are hidden in a pair of sunglasses. Most kits cost a few hundred bucks and will come with sensors and remote Internet access " complete with alarms. This way, you'll have the chance to hook up your house wide cameras to your main cable system and watch the spy camera from any screen in your house. To watch the video though, you'll need to have your television set to a specific channel.
Along with spy cameras there is also a variety of other devices that you can use to protect your home and yourself such as motion sensors, alarms, trip wires, spy cameras, surveillance cameras, finger print locks, digital locks, and many more. Almost everything is available at an affordable price, unless you choose to have professional installation. Professional installation will cost a lot more money, possibly even thousands of dollars if you have a big house.
If you aren't familiar with the way spy cameras and other spy related security works, it may be in your best interest to hire a professional. A professional can show you how to work the equipment and answer any questions that you may have. Even though it will cost you a lot more than if you were to do it yourself, it would be a lot better than messing something up. Spy cameras and equipment can be very tricky " especially if you have no experience with home security.
The pin and sunglasses spy camera is among the most popular. These cameras may require professional installation, as you'll need to hook the wireless panel up to a monitor or your computer. Depending on the type of spy camera that you are using, hooking everything up can be anywhere from novice to professional level. Sunglasses can be great to use at home or anywhere else you travel within distance, as the camera is completely undetectable to those who are standing within your field of vision.
For protection around the home or anywhere else you travel, a spy camera can be a great investment. These cameras are becoming more and more popular these days due to the drop in price. Although they were very expensive when they were first introduced, those times have changed. You can get a spy camera now for just a few hundreds bucks " making it an investment you can never go wrong with.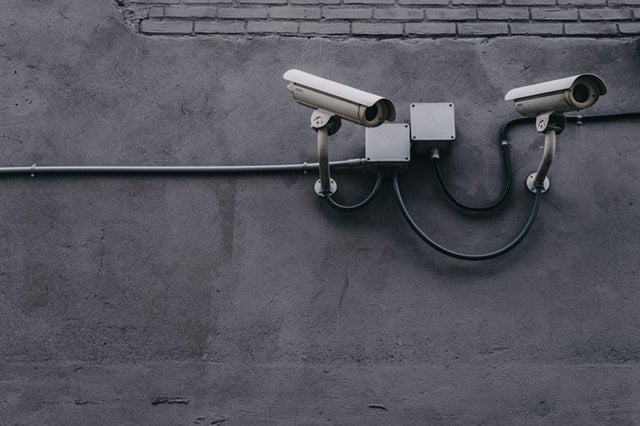 Home Security Systems Provide Affordable Protection
Home security systems are fast becoming as much a part of the average household as are microwaves and appliances. Decreases in cost along with increasing technology have made monitoring home security affordable and easy.
The National Burglary and Fire Alarm Association recently reported that a burglary happens every 15 seconds in the United States. One in four homeowners are investing in home security systems. With the average burglary costing approximately $1700 according to the Justice Department, a security system is worth the money.
Home security systems can cost as little as $12 or as much as thousands. The key to choosing the right system is in determining exactly what is needed. Self monitoring saves money. However, if someone tries to break in, the homeowner must call the authorities. When on subscription monitoring, the monitoring company alerts authorities.
Some cities require alarm permits and charge hefty fees for false alarms, certainly something to consider before paying subscription fees.
With the low cost and availability of wireless systems, renters no longer have to worry about protecting property. A wireless home security system can be set up in as few as 30 minutes for under $20. Audible sirens can be added. The noise alone is often enough to send potential intruders packing.
The fact that wireless home security systems are state-of-the-art and feature up-to-date technology is both blessing and curse. Technology advances so rapidly that what is new today is often obsolete tomorrow.
Wireless systems operate on radio frequency. While this makes installation easy, it also allows other wireless items to interfere. Interference can result in false alarms. Wired systems also have problems with false alarms, so going with a wired system doesn't mean false alarms will be avoided.
There are two types of home security systems. Do-it-yourself (DIY) and professionally installed. Professional systems are usually installed by companies who provide both installation and monitoring services.
DIY home security systems can be purchased at discount stores, electronic stores, home improvement and hardware stores. Many computer stores have added home security to their list of provided services. DIY systems are inexpensive and affordable on most budgets. Unfortunately, what is gained in price may be lost in quality.
When purchasing DIY home security systems, shop locally with reputable dealers. Make sure there's a warranty and refund policy.
Well-known professional home security systems companies include ADT and Brink. Both provide everything from assessment to installation to monitoring. Subscription fees for monitoring can be expensive. Many require a contract locking in services for as long as two years.
Both companies now have offices all over the country, including rural areas. Some rural utility providers, like the Electric Cooperatives in the South, provide security systems. Fees are added to the monthly utility bill.
Today's home security systems are portable, wireless systems that can be used almost anywhere. They're affordable and easy to customize. Operating the control panel doesn't require a lot of technical knowledge.
Home and business owners can take advantage of the low cost, easy to use systems and get a discount of as much as 20% on insurance policies.
Home Protection, What your security system may not detect!!!
In many cases, most people feel pretty secure with a basic/standard home security system, but with today's criminals/robbers its shocking to know how many of them know there way around a security system. There are a couple of small inexpensive things you can do for you and your family that may prevent that awful robbery.
A. Window Alert is home security device that attaches to windows and set off by vibrations if someone tries to break through. Installs easily on any window, There is so many cases that robbers use there window cutting device that can not be detected from a basic Security system. This little window alarm was an essential in saving the millions of lives that were threatened by a robber.
B. A Home Security Device such as the Watchdog is ideal for home protection, because it accomplishes what even the best living, breathing watchdog cannot do. Rex's electronic radar eyes, the Electronic Watch Dog Home Security Device can "see" through thick doors, walls and glass. And once his cord is plugged in, he'll stay on duty around the clock, indefinitely. The Electronic Watch Dog Home Security Device can protect homes, apartments, mobile homes, RV's, jewelry stores, factories, warehouses, public and private buildings of virtually every kind. For example, most apartment complexes do not have a security system in the apartment units. You only go in good faith that the apartment is safe. Rex, the electronic watch dog, what an easy solution to cure a robbery scare.
• Barking gets louder and more frequent as the intruder gets closer.
• Switches from the watchdog to the tranquil sounds of nature with the simple switch of a button.
• Variable distance sensitivity (up to 30′) as well as volume control.
• Supplements your regular home security system by detecting robbers before they attempt to break into your home.
C. A Nightmare Situation There are preventive solutions!!!
1. The Big Jammer is a home security device that is a strong 20 gauge steel adjustable door brace that installs easily under door knobs and provides added security. Adjusts easily to fit most hinged doors. End caps can be removed to allow for use on sliding glass doors as well. Clean, baked enamel finish makes it attractive for in-house use.
2. The base of the alarm is bolted to door or window frame, the actuator is connected to the window or door. The alarm is activated by opening the door or window. Great for any door particularly those hard to protect sliding glass doors.