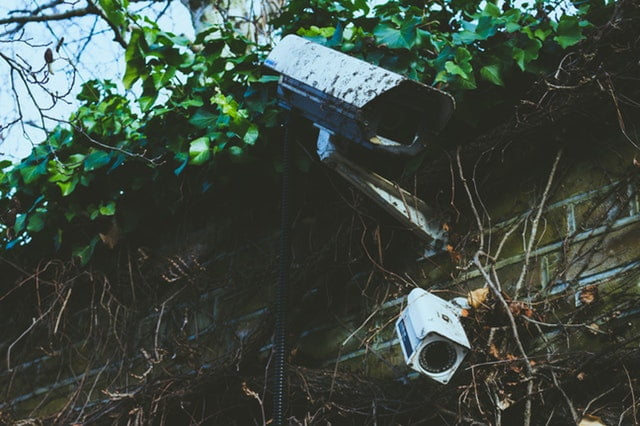 A home security camera or series of cameras can be an excellent addition to an already effective home security system. A home security camera is used for a variety of purposes. The primary purpose is to act as a visual deterrent to would be burglars. In most cases, having a home security camera or several cameras installed on your property is likely to discourage a potential burglar.
For most homeowners convincing them a home security camera would be beneficial isn't the problem. The problem is convincing them that buying a security camera isn't as overwhelming as it seems. This article will offer tips for choosing the right home security camera for your needs.
One of the first aspects of a home security camera to consider is whether you will use a wireless home security system or one that requires connection to a power source. There are many security camera options that are wireless. This means the camera does not need to be connected to an external power supply and there is no need for wires.
However, the camera still requires a source of power which is often an internal battery. A wireless home security camera may be easier to install because there is no wiring but it can be more difficult to maintain because the batteries may need to be replaced or recharged frequently.
The location of your home security camera should also be considered before you make your purchase. In most cases, a home security camera is installed outdoors. This requires several considerations. Protection of your camera from the weather elements is very important. You should choose a home security camera that is designed to work well in your environment. You should also consider where you wish to install the camera.
To effectively deter a burglar, the home security camera should be installed in location of high visibility because burglars will not be deterred if they do not see the home security camera. This will affect your purchase because you will want to choose a home security camera that will be easily installed in the desired location.
Finally, you should decide how you wish to record the images from your home security camera. The recordings from your home security camera can be recorded in a variety of ways including on video tapes, DVDs and on your computer. You should determine which method you want to use before purchasing a home security camera to ensure the camera you choose is compatible with your method of recording.
There are many options available for those who wish to purchase a home security camera. All of these options can seem overwhelming and may intimidate some homeowners from making a purchase. It is important to remember that careful research will make the purchase of a home security camera a much simpler process

Why Do You Need a Wireless Home Security Camera?
This subject could truly be a topic for debate because many people are for the wireless technology and on the other hand, many are for the wired technology. That's because, people just can't seem to make up their mind on deciding which one is better than the other. So, when it comes to deciding which surveillance system to go for, people just start to rack their brains.
Well, for those who are confused with respect to making up their mind, simply read on? Although there are many ways for making your house secure and protecting them from unwanted attention, i.e., from thieves and other unauthorized persons, setting up a wireless home security camera system may as well be the best decision that you could ever make.
Safety is the main concern for house owners these days and who is to blame them for that. Considering the crime rates on the rise, any security measure that you take for your house may just not feel good enough. This is where the wireless home security camera systems come into play. These systems are ideal for assuring complete safety of your home, come what may.

Click here to preview your posts with PRO themes ››
The best thing that you can do is invest in a wireless home security camera that works on motion sensors. The motion sensors help in detecting any movement in any area of your house. When these motion sensors are safely installed all over your house and when these sensors are connected to the camera, you can be assured that you have successfully secured your house.
That's because, on the event that these sensors detect any movement, they effectively send the signal to the camera which are also placed at the key points of surveillance areas and the camera simply capture the moment by recording the entire event.
Another advantage of the wireless home security cameras is that they don't consume electricity like the way the wired security camera systems do. That's because these wireless cameras don't need electricity since they operate with the help of batteries. Therefore, you're also indirectly saving on the power costs. And the best thing about these cameras is that they don't consume too much power from the batteries. Security cameras always have the benefit to act as evidence during thefts and other criminal activities.
The footages that these cameras capture can be used to bring down these criminals so that they don't commit such acts in future. That's because situations may arise when you might be on a vacation during the weekend and you return to find that there has been a break-in in your home. In this case, only such security cameras act as evidence and help you putting such criminals into jail.
In case of buying a wireless home security camera, you would think that cost would be a huge factor. Well, it is not since the entire equipment would cost you hardly around $50 to $75. This makes the wireless home security camera probably the best deal that one could get with respect to home surveillance systems. And the best part is that the installation process hardly takes about half an hour.
Another advantage would be that some of the wireless cameras are so small, that they can even fool the craftiest of all the thieves since these cameras can virtually be hidden anywhere. Some wireless home security camera options also include the night vision mode that makes it easily possible to record any suspicious activity during the night. Therefore, it goes without saying that wireless home security cameras enjoy more advantages than the wired ones.
These security systems are ideal to protect your home, your assets and your loved ones from any danger whatsoever. Besides, wired cameras often give away the thieves as soon as they see any wires anywhere. This is one aspect where the wireless home security cameras always capitalize upon.

How to choose a Home Security Camera
Surveillance cameras are being used every where these days, all the malls and almost all stores and small shops have installed surveillance cams to stop thefts and burglaries. You must have probably heard of the net of cams in the Las Vegas casinos, yes without cameras the surveillance staff won't be 1/10th as effective.
Taking the cue from the commercial segment many companies introduced home security camera a few years back, but, back then only the rich could afford the expensive home security camera systems. However, nowadays with development of technology, as home security camera is getting cheaper more and more people are able to afford them. Yes, today even a $30 cam can be turned into a home security camera, it's no more a rich only option.
When selecting a home security camera, make sure it can take clear pictures in the radius you want to set it up. Systems like analogue closed circuit television may run cheap but it's not worth the money. It saves recorded coverage to tapes which are not only expensive in the long run but will also take up a lot of space.
With the advent of internet and like I said earlier, development of technology, we have cheap yet good quality home security camera available that send live feeds to the internet and save coverage at a secured location. You can either watch the feds live or browse through the saved data at any point of time. Install two-three home security camera in a room depending on how big the room is and you can watch what is going on in your house from 5 miles or 5,000 miles away.

Click here to preview your posts with PRO themes ››
For those on a very tight budget, there are the fake home security camera which are very much like the original ones and some even swivel on their axis like the original ones but this strategy is only effective in preventing the crime rather than catching the crime.
However, if you aren't on a budget you should go for tiny cams which can be hidden behind or within objects and are hard to find. These cams when combined with the right software can give you the perfect home security camera system. On the other hand if you want to make it clear to the burglars that your house is not a good choice, install a large cam, a must do for people installing fake cameras, at a location where it can easily be seen.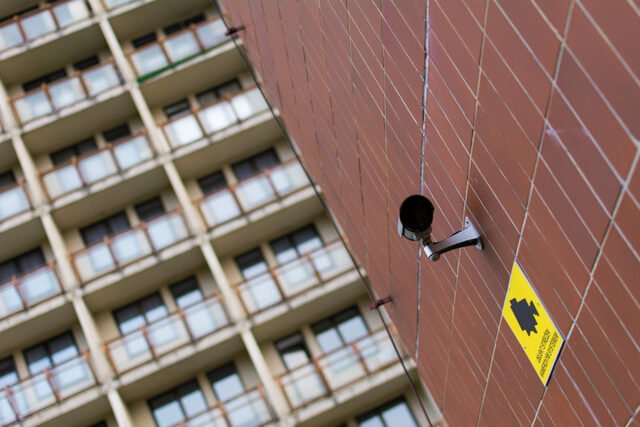 7 Simple Reasons Why You Need a Network Security Camera for Your Home
Pros
1. Easy to install: Most of the network cameras on the market are plug and play and/or have very simple to follow instructions for both the hardware and software end.
2. Comparatively cheaper than other security systems: Instead of paying a highly trained technician to install a complex CCTV system, and pay him on an ongoing maintenance arrangement- you can have a network camera security system that can stand on it's own against CCTV and traditional security systems.
3. Works with your existing computer network: If you already have a home network, then the network camera works with your settings, so you don't need to pay more for the proper security infrastructure.
4. Provides peace of mind: watch your home, watch your childs room, watch your vacation home, watch your pets while you are on vacation, etc
5. See remote areas: as far away as across the globe, or your own front porch from a centralized area. Can even remotely view your children at the nursery (depending on the nurseries policies though this is becoming more standard)
6. Flexibility: Prefer not to be tethered to the security control panel or hire a full time security professional to monitor things, then get security alerts which you can view from cell phone, laptop, or PDA device, and provide multiple users access to the various security assets.
7. Receive alerts via email when detects motion, either when someone visits your home, or when your children leave home to hang out.
Cons
1. May have poor image quality depending on model and configuration, and wireless cameras in general have poorer image quality on the lower to mid range.
2. For more bells and whistles, like sound recording, scheduled emails, and motion capture, it varies greatly from model and software description.
3. Generally, outdoor surveillance equipment is more costly, especially if you want the ability to remotely pan/tilt, zoom in, zoom out, and want a waterproof camera. However for a home system this is probably not as urgent as opposed to for a business situation.
4. Drains computer network resources, so if you don't have a speedy computer, then there's a chance of a slight slow down in your collective resources.
Remember that despite the cons, the benefits outweigh them as they provide great security results at a lower installation and maintenance cost than traditional Closed Circuit Television systems.
Hello, lovely readers! I'm Sheila Collins, and I'm delighted to be your trusted guide on this exciting journey of home improvement, design, and lifestyle. As the founder and editor-in-chief of Home Guide Blog, I'm passionate about all things related to homes, and I'm here to share my knowledge, experiences, and insights with you.